In the next weeks there will be two new video players available.
Dune BD Prime 3.0
Popcorn C200
Release date of the popcorn is already few time delayed.
Price of both products will be the same 350-400 euro
Prime version of Dune has build in blu-ray player
In the Popcorn you can add later your own blu-ray player
Current version 2.0 of the Dune is at the moment one the best high end video players that can play almost every video format including MKV.
http://dune-hd.com/hd_players/111-dune- ... e-3.0.html
http://www.popcornhour.com/onlinestore/ ... item_id=12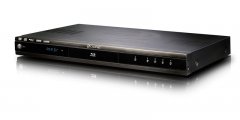 <hr noshade size="1"><font size="1">Enver
http://twitter.com/Chak64%20My%20Domoti ... dware.html
<i> My Domotica Hardware Software</i></font id="size1">