AANBIEDING ACTIE KORTING alleen voor domotica forum bezoekers.
SALES for Domoticaforum.eu visitors ONLY.
BeNext B.V. is a Dutch company founded in 2007.
BeNext sets is an independent company aimed at the home automation market, and hereby deliver a payable, retro fit and plug and play system which works as a central control point in the area's of Climate, Control, Energy, Safety and Security and gives the end user an intelligent environment.
- No subscription fees and very user friendly system.
- Monitor and determine your energy usage yourself. Whenever you want and where in the world you are.
- The App for your tablet, PC and smartphone are free of charge (iOS and Android).
- Control your house and make your own rules, scenes and lifestyles

Easy to use, easy to extend and uses the 'open' protocol Z-Wave for all his products, you can also connect your Dutch Smart Meter directly to the Internet Gateway (the central control unit).
Start now with your domotics system and use the discountcode
dforum
to
get free shipment (netherlands only)
on all our
starter packages
.
Or start with only the gateway for independently readout of your smartmeters (Kaifa, Landis&gyr, Kamstrup and Iskra P1 meters). Use the discount code / kortingscode
dforum
to
get a 10% discount
on all the benext products like our
Internet Gateway
.
more information at
http://www.benext.eu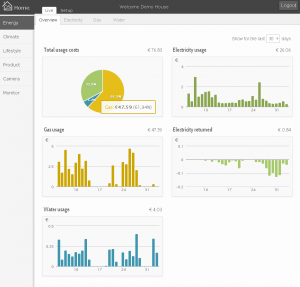 * only for endcustomers.
* only free shipment for orders above 75euro.